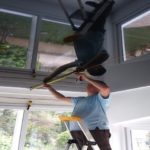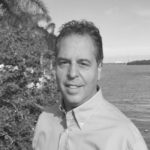 The Benefits of Stretch Ceilings: A Stylish and Practical Solution
The Beauty of Stretch Ceilings: 
A Modern Ceiling Solution is an innovative and contemporary alternative to traditional ceiling options, which is also known as the « French Ceiling ». 
The stretch ceiling has revolutionized interior design as it offers a versatile and modern approach to enhance aesthetics, provide practical solutions, and transform any space with ease. 
This website explores the world of stretch ceilings, discussing their benefits, installation process, design options, and maintenance tips. 
With Stretch ceilings, one can access a wide range of colors, textures, and finishes that can suit various design preferences.
 The materials used in stretch ceilings are PVC or polyester, which are well-known for their durability and flexibility, making them an excellent choice for both residential and commercial settings. 
Stretch ceilings have the ability to emphasize the versatility of design options, incorporating printed patterns, starry skies, translucent panels, or even 3D effects. 
Moreover, stretch ceilings hide imperfections, such as wiring or uneven surfaces, providing a flawless and polished look. 
Additionally, stretch ceilings are known for moisture-resistant, fire-retardant properties, acoustic properties, and ease of maintenance. The installation process is fast, clean, non-invasive, and fast, with minimal disruption to the space. 
However, stretch ceiling pricing can vary depending on the material, design complexity, and project size, but considering their long-term value, they require minimal maintenance and can last for many years. 
Stretch Ceiling pricing can vary depending on the material, design complexity, and project size.
The price range starts at $6.00/Sqf.


In conclusion, stretch ceilings offer endless possibilities for creating unique and captivating spaces, making them an excellent choice for those who want to elevate their surroundings into a work of art.